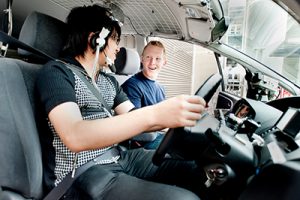 Images courtesy of TOYOTA Motor Corp., NISSAN Motor Co., HONDA Moto Co. Ltd. and MITSUBISHI Motor Corp.
"Earn college credits while immersed in another culture and engage your intellectual curiosity with the latest findings in automobile industries in Japan that focus and succeed on a level you never thought possible. Join NUSIP for six weeks and experience the full range of Japanese cultural life. Course-related excursions will also provide you with an opportunity to discover amazing Japanese cultural scene that has enticed and entranced observers for generations".

CANCELLATION OF NUSIP 2022
Due to the rising Omicron variant, we regret to inform you that the School/Graduate School of Engineering at Nagoya University has made the decision to cancel the Nagoya University Summer Intensive Program 2022 (NUSIP 2022). This was again a difficult decision to make but one which puts the utmost priority on the health and safety of all concerned. We kindly ask for your understanding.

Sincerely,
NUSIP Committee Members
---
Downloads
NUSIP 2020 Poster (poster)
NUSIP 2020 Leaflet (leaflet)